Neck Pro II
Magister Corporation
Re-engineering an existing product
Living with chronic neck pain is a reality for over 15 million people in the US today. Chronic pain has a tremendous negative effect on the quality of people's lives. The choices of relief for most seem to be either prescription pain pills or surgery - until the invention of the Neck Pro in 2002. Invented by a doctor to help his patients, this mechanical traction device became a valuable tool for many Americans. It allowed them to get daily relief from their chronic pain and to be able to live life.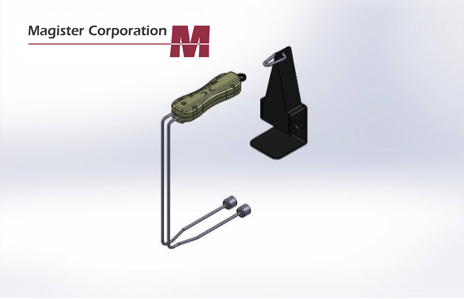 Magister Corporation is a small company focused on quality and service for the physical therapy industry. They purchased the Neck Pro design for their niche market and sold it for many years.
---
"Although the product was patented, it still looked like a product that was in the prototype stage. We finally decided to take the next step to create a better product that was not only better looking but also safer and easier to use."
"…PDI Works worked with us to identify the strengths of the current version and what attributes needed to be improved as we re-engineered the product. We were extremely happy with the results. Once the design was complete, PDI Works took the next step with us and helped identify manufacturers who could produce the product for us. They were by our side all the way until we launched the new version and continue to be our partner today. "
David Maley
President/CEO of Magister Corporation
---
The Challenge
The doctor that had designed this product was focused on functionality and had not spent any time or effort on user interface, market preferences and manufacturability. Based on historical sales and feedback, aspects identified by Magister to be addressed were improving the door bracket design, improving aesthetics and improving the manufacturability.
The metal door bracket had a potential of denting hollow core interior doors. Additionally, the bracket was heavy and it was difficult for some patients to successfully adjust the bracket to fit tightly over their door. The production process was too tedious to be able to bring in house and really needed to be improved. Additionally, the design was not intuitive enough to the end user and relied heavily on customers reading and following instructions.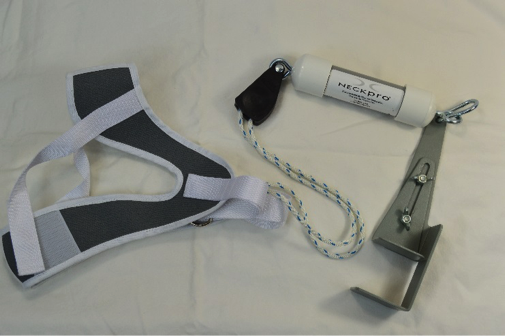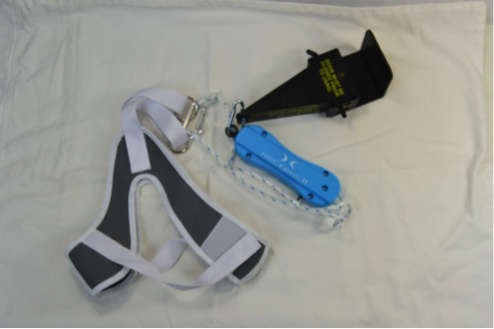 The Solution
One of the key opportunities that we identified in reviewing the current product was an opportunity to reduce the production cost. There were a few parts that were "off the shelf" that accounted for 20% of the material costs. We took this opportunity to design a replace the "off the shelf" part with a custom design that also allowed us to add an automatic release feature that the current product did not have for little to no additional cost.
Magister had little expertise in design and manufacturing of the current product and relied on our industry experience to suggest possible solutions. Although Magister only came to us with a simple redesign request, we were able to provide them with three design options – (1) Improve Door Bracket only, (2) Improve door bracket, aesthetics and manufacturability and (3) Improve door bracket, aesthetics, manufacturability, reduce cost and add a release feature.
After discussing the options completely with Magister, they decided to go for the full change option. This required up front tooling investment which they were not accustomed to. Additionally, based on previous experiences, they were leery of working with any overseas manufacturing for their parts. We were able to help Magister through these potential hurdles by providing them with cost effective solutions from reputable manufacturers that we had already had experience with.
The Results
The Neck Pro II is now available online and through many medical products distributors. All of the new users have found it to be easy to use and effective for their pain relief. Magister was able to realize several immediate and long term benefits from the new design:
Increase in profit margin from 67% to 80%.
Reduced shipping cost to customers due to decreased product weight.
Ability to bring assembly in-house and use less skilled labor without affecting quality.
The ROI (Return On Investment) on the cost of the entire project was under 6 months.
Increased sustainability of the product because they were now in control of all of the parts.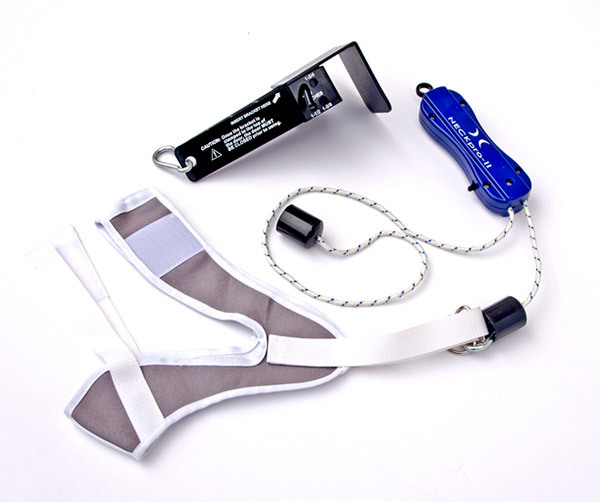 ---